David Nielsen, D.O.
Dr. Nielsen obtained his degree in medicine at the Kirksville College of Osteopathic Medicine in Kirksville, Missouri. He completed a residency in Orthopaedic Surgery at Ohio University in Dayton and a fellowship in Hand, Upper Extremity and Microvascular Surgery at the University of South Florida in Tampa.
Dr. Nielsen served on the staff of the hand section at the Shriner's Hospital for Children in Tampa prior to founding the Charlottesville Orthopaedic Center. He specializes in the medical and surgical treatment of all musculoskeletal conditions of the shoulder, elbow, wrist and hand, as well as general orthopaedics.
Dr. Nielsen has met the rigid standards of the Certificate of Added Qualification in hand surgery in addition to being board-certified in general orthopaedics. In addition to serving as the Chief of Orthopaedic Surgery at Martha Jefferson Hospital, he belongs to numerous national and regional societies and lectures locally as well as across the country.
Dr. Nielsen enjoys spending quality time with his wife and daughter in addition to traveling, cooking, music, and various outdoor and sporting activities.
Specialties: Hand, Wrist, & Elbow; Shoulder; Hip & Knee; Sports Medicine; Minimally Invasive Orthopaedics; Fracture Care; Joint Replacement Stem Cell/PRP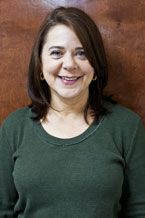 Denise Minor
Office Manager, Radiologic Technician/Medical Assistant
Denise obtained an associate's degree in radiologic technology from Southwest Virginia Community College in 1996.  She joined Charlottesville Orthopaedic Center in February 2004, working as an x-ray technician before becoming the office manager in 2007.  She still performs x-rays in our practice as needed.  She loves watching college football with her husband, Chadd, and walking the trail at Monticello.  They have one beautiful daughter, Susanna, who attends Appalachian State University in Boone, North Carolina.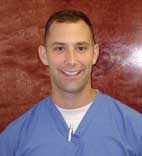 Dakota Withers
X-RAY TECHNICIAN/ORTHOPAEDIC TECHNICIAN/SURGICAL ASSISTANT
Dakota completed his initial medical training with the United States Army, becoming a combat medic in 1993.  In 1997, he started working in the civilian medical field where he honed his many medical skills learned in the Army at various medical facilities in Charlottesville. He joined Charlottesville Orthopaedic Center in May 2003 as an orthopaedic tech and, shortly afterwards, obtained his limited radiologic technician license.  He fills many roles now, assisting the physicians and staff. Now with over 20 years of service and multiple deployments, he is still active in the National Guard serving as a Master Sergeant. He is happily married to his wife Karen and they both enjoy spoiling their son Synjin.
Patricia Williams
Patient Services Specialist/Billing
Patricia "Pat" joined Charlottesville Orthopaedic in April 2014.  Pat is a Charlottesville native and loves living here.  She has been a Certified Professional Coder since 2002 and has worked in the medical field for over 25 years as an insurance biller, insurance follow up, and reimbursement specialist.  Pat enjoys spending time with her husband and sons, but especially with her two small grandsons, Noah and Jayse.  Pat also enjoys sewing and quilting in her spare time.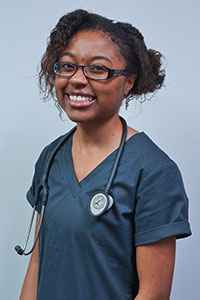 Andrea Buluma
X-ray Technician/Medical Assistant
Andrea received her Associates Degree in Radiologic Technology in 2014 at Tarrant County College in Fort Worth, Texas, where she was born and raised.  She moved to Charlottesville, Virginia, in November of 2015.  Ever since graduating from high school in 2010, she increased her share in volunteer work of teaching the Bible, and moved to Virginia in order to help with a growing need for teaching the Bible in Swahili.  She has been trying to master that language and loves committing her life to that kind of volunteer work even more than her strong love for chocolate!  She wants to continue doing it for as long as she can.
Michelle Payne Wiggins
Patient Services Specialist
Michelle grew up in Scottsville, Virginia. She is outgoing and always has a smile, which makes her a great fit for our office! She is a people person, great with faces and names, so don't be surprised if she remembers you after only meeting you once. Prior to joining us, she worked for an orthopaedic surgeon in Charlottesville for over 11 years. Her dog, Cash, is the love of her life and her favorite pastime is shopping! We are happy to have her here and invite you to contact her to book an appointment with one of our providers.